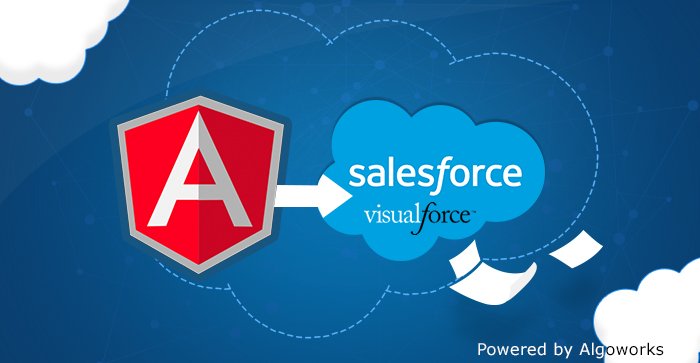 4 Reasons to use AngularJS in Salesforce Visualforce pages – Algoworks
Are some more reasons why you can use AngularJS: Real-time Data Binding AngularJS has inbuilt two-way data binding features that frees you from worrying about DOM when you play with data.
The week I would be focusing on why AngularJS is awesome for creating Visualforce page.
In AngularJS, data binding is different.
Read the full article, click here.
---
@algoworks: "#Salesforce #Visualforce & #AngularJS :An awesome combo. #Javascript #CRM #VisualforcePages"
---
If you ask a web or mobile app developer why they use AngularJS their first reply would be because it's awesome. And then they would list down various reasons ranging from convenience, speed, and performance, to scalability and affordability. However sometime back if you would have asked a Salesforce developer the same question, they would have replied "Sorry? angular what??". This has rapidly changed in the past 2 years since the boom of mobile. To make Salesforce mobile compatible, and to connect more and more people with Salesforce data, organizations are depending more and more on Visualforce and Salesforce1, leading to the rise of Single Page Visualforce based applications.
---
4 Reasons to use AngularJS in Salesforce Visualforce pages – Algoworks