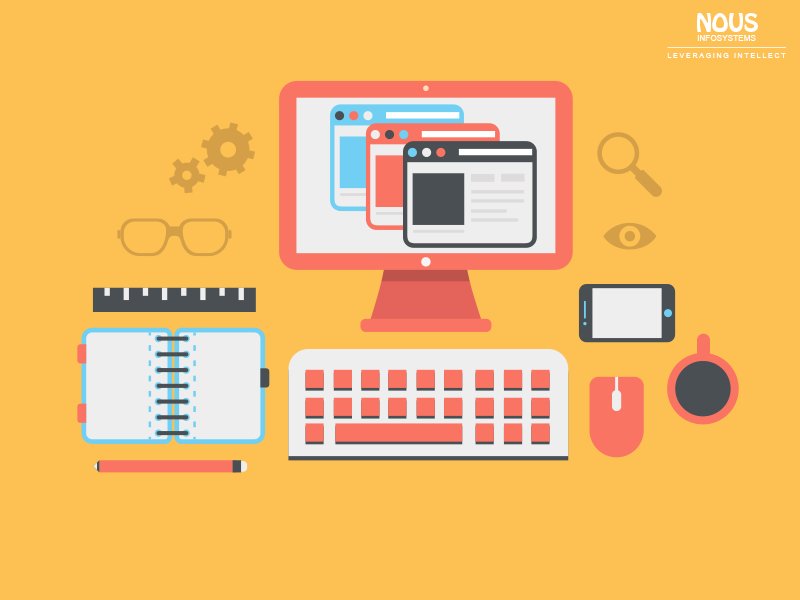 Features and Benefits of Angular JS 2
The new Component Router in the Angular JS 2 delivers automatic code-splitting.
With a simple template syntax, Angular JS 2 facilitates quick creation of UI views
Nous Infosystems has got the expertise to render applications in Angular JS 2.
It enables automatic code-splitting and allows the users to just load the code that is needed to render the requested view.
With a view to simplify performance and meet requirements, Angular 2.0 was conceived.
There has been substantial changes in the web since the first introduction of Angular. With a view to simplify performance and meet requirements, Angular 2.0…

@nousinfosystems: A new take on the features and benefits of #AngularJS 2
There has been substantial changes in the web since the first introduction of Angular. With a view to simplify performance and meet requirements, Angular 2.0 was conceived. The new version is an imperative and much needed re-imagining of AngularJS for the modern web. This update is a result of taking into account the comprehensive usage of the framework over the past 5 years.

Following are the features and benefits of Angular JS 2:

1) Cross Platform

i) Progressive web apps

Utilizing the competencies of modern web platform to release experiences that are app-like. The benefits of this feature include High performance, offline, and zero-step installation.

ii) Native

Native mobile apps can be developed by applying approaches from Ionic Framework, Native Script, and React Native.

iii) Desktop

With the help of the same Angular approach, apps can be created across Mac, Windows, and Linux. That too, with the competence to access native OS APIs.

2) Speed and Performance

i) Code generation

With Angular 2, you can turn templates into highly optimized code, which are optimized for current JavaScript virtual machines. This, gives you the advantage of a hand-written code along with the productivity of a framework.

ii) Universal

Angular 2 helps in serving the first view of the application on servers for quick rendering in HTML and CSS. This in turn proves to be advantageous for sites during SEO optimization.

iii) Code splitting

The new Component Router in the Angular JS 2 delivers automatic code-splitting. It enables automatic code-splitting and allows the users to just load the code that is needed to render the requested view.

3) Productivity

i) Templates

With a simple template syntax, Angular JS 2 facilitates quick creation of UI views

ii) IDEs

Angular JS 2 helps in achieving intelligent code completion and instant error detection apart from other feedback in editors and IDEs.

4) Full Development Story

i) Testing

 You can detect if you have made an error every time you save. Protractor helps scenario tests run faster with stability.

 ii) Animation

With very little code, Angular's intuitive API facilitates ease in creating high-performance, complex choreographies and animation timelines.

Nous Infosystems has got the expertise to render applications in Angular JS 2.  As a UX Consulting company, we help enterprises right from Consulting to design and testing.  Talk to us today if you are interested in availing services around Angular JS 2.