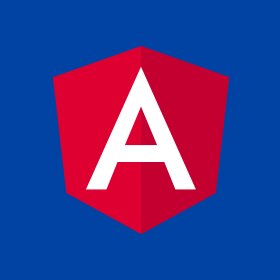 Angular 5 Release: What's New?
The sample Angular application and API has the following features: – – You'll need an Auth0 account to manage authentication.
Next, set up an Auth0 client app and API so Auth0 can interface with an Angular app and Node API.
We're now ready to implement Auth0 authentication on both our Angular client and Node backend API.
Make sure you have the CLI installed globally: – – Once you've cloned the project, install the Node dependencies for both the Angular app and the Node server by running the following commands in the root of your project folder: – – The Node API is located in the folder…
We have an authenticated Node API and Angular application with login, logout, profile information, and protected routes.
Angular 5 brings some new features to the popular JavaScript framework for building mobile, desktop and web applications. Learn what's new in Angular!

@svenbaumgartner: Angular 5 Release: What's New? #webdev #Angular
TL;DR: Angular is an all-encompassing JavaScript framework that is frequently used by developers all over the world for building web, desktop, and mobile applications. In this article, I'll cover the new features in Angular 5 and several other changes and deprecations.

Angular is built and maintained by Google.. It is a platform that combines declarative templates, dependency injection, end to end tooling, and integrated best practices to solve development challenges. Web platforms such as Google Adwords, Google Fiber, Adsense, and Winc use Angular to build their user interfaces.

Angular 5 was announced to the world on November 1, 2017. The previous Angular version was 4.4.0. This release focused on making Angular smaller and faster to use. Let's go through the major changes in version 5.

Before version 4.3, the module was used for making HTTP requests in Angular applications. The Angular team has now deprecated in version 5. The API from package that shipped in version 4.3 is now recommended for use in all apps. The API features include:

In Angular 5, you can now give multiple names to your components and directives while exporting. Exporting a component with multiple names can help your users migrate without breaking changes.

Angular 5 ships with new number, date, and currency pipes that increase standardization across browsers and eliminate the need for i18n polyfills. The pipes rely on…