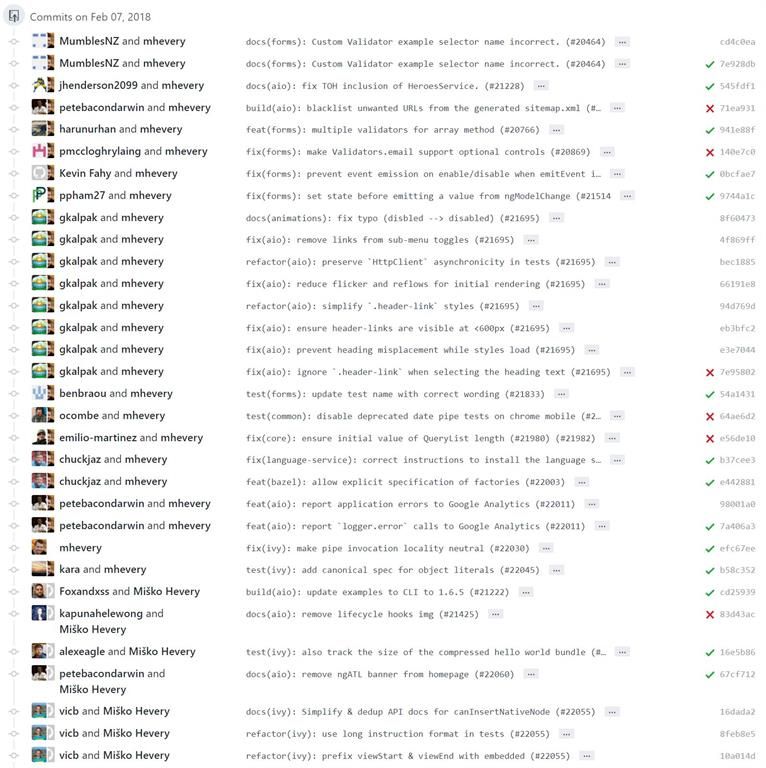 The Angular 6.0.0 Beta 3 Released
The Angular team is working on the next major release of Angular, Angular 6.
The beta 3 of Angular 6.0.0 is available now to download on Github.
Here are some of the commits in this release as of Feb 07, 2018.
Angular 6.0.0 Beta 3 is available now.

@ngnewsletter: Angular 6.0.0 Beta 3 Released
.NET C, C++, MFC Hiring and Recruitment Multithreading SharePoint

.NET Core Career Advice How do I Networking SignalR

.NET Standard Chapters HTML 5 Node.js Software Testing

Agile Development Cloud Internet & Web Office Development SQL Language

Algorithms in C# Coding Best Practices Internet of Things OOP/OOD SQL Server

Android Cognitive Services Ionic Operating Systems Swift

Angular Cortana Development iOS Philosophy TypeScript

Architecture Current Affairs Java and .NET PHP UWP

Artificial Intelligence Cyber Security JavaScript Power BI Visual Studio

ASP.NET Databases & DBA JQuery Printing in C# Web Development

ASP.NET Core Design Patterns & Practices JSON Progressive Web Apps Windows Controls

AWS DevOps kotlin Project Management Windows Forms

Azure Dynamics CRM Leadership Python Windows PowerShell

Big Data Enterprise Development LINQ Q# Workflow Foundation

Blockchain Entity Framework Machine Learning R WPF

Bot Framework F# Microsoft 365 React Xamarin

C# Google Development Microsoft Office Ruby on Rails XML

C# Corner Graphics Design Mobile Development Servers

The Angular team is working on the next major release of Angular, Angular 6. The beta 3 of Angular 6.0.0 is available now to download on Github.

Angular 6.0.0 Beta 3 download:

Here are some of the commits in…