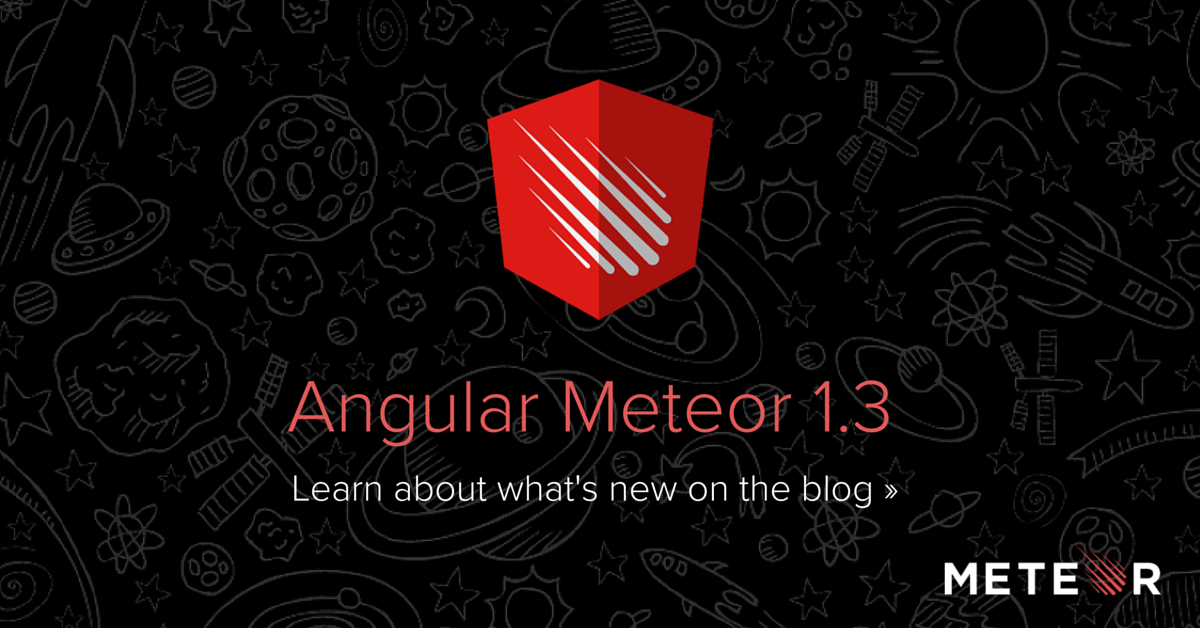 Angular Meteor 1.3, now closer to the standard Meteor API
Looking forward we will continue to support and improve Angular 1.x Meteor and Angular 2.0 Meteor to keep Meteor as the best backend for Angular applications.
Just like all other wrappers, we would like our users to use Meteor's API, so instead of using unnecessary wrappers you can use the Meteor API directly.
Both Angular 1.x and Blaze developers can start using Angular 2.0 Meteor right now.
A new helpers syntax, which lets you use exactly the same syntax as Blaze helpers with the same Meteor code inside.
Any reactive functions called inside the anonymous function will cause the subscription to get updates with the new values (that anonymous function is automatically wrapped in a Meteor.autorun ).
Read the full article, click here.
---
@meteorjs: "#Angular Meteor 1.3 released. Read more on the blog: by @UriGoldshtein #AngularJS #MeteorJS"
---
I'm excited to announce the release candidate 1.3 for the Angular package. This version is a huge step for working with Angular in the most native and performant way inside Meteor.
---
Angular Meteor 1.3, now closer to the standard Meteor API