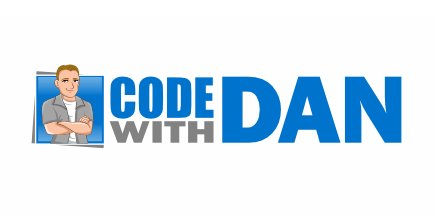 Angular Playground – Developing and Running Components in a Sandbox! – Code with Dan Blog
With Angular Playground you can develop and run a component in complete isolation – in its own sandbox.
Here are a few examples of scenarios that might be added to the component's sandbox: – – Normally doing these types of things can be a fair amount of work, but with Angular Playground, you can create a sandbox for the component and then define multiple scenarios.
Here's an example of running different components using Angular Playground each with their own sandbox and scenarios: – – To get started with Angular Playground you'll want to walk-through the help docs available on their website.
Next, I decided to create multiple scenarios for a customer details component that I had in one of the sample apps we use in our Angular Development training classes called Angular JumpStart.
After getting the scenarios in place I pressed ctrl + p again, typed "C" into the command bar that appears, selected the correct scenario for the customer details component, and was able to see the component live in its own sandbox.
Scenario-Driven Development (SDD) – a term I'd heard little about until my friend Justin Couto encouraged me to check out his team's Angular Playground tool. SDD didn't mean much to me when I first heard about it, but I decided to look into Angular Playground more and had one of those "light bulb" moments after I got it up and running. SDD was extremely cool….once I understood what it was all about!

@DanWahlin: Angular Playground – Developing and Running Components in a Sandbox! – Code with Dan Blog
Scenario-Driven Development (SDD) – a term I'd heard little about until my friend Justin Couto encouraged me to check out his team's Angular Playground tool. SDD didn't mean much to me when I first heard about it, but I decided to look into Angular Playground more and had one of those "light bulb" moments after I got it up and running. SDD was extremely cool….once I understood what it was all about!

Angular Playground is a relatively new tool from the SoCreate team (and former team member Justin Schwartzenberger) that allows you to build and run Angular components in isolation (note that you can also use it to develop pipes and directives in isolation too). What exactly does that mean? Normally when you create a component you need to fire up the entire application to try it out. While that's not a huge deal for small apps, it can be painful for larger apps especially if you have to drill-down into the app to get to the component you're building. If you're creating a child component you may have to wait until the parent component (which may be responsible for passing data to the child component) is ready to go. Sure, you can always fake the data in the child, but how do you run the child if there's no parent component in the app yet? You either mock the parent component or create an isolated view that only uses the child component. Either approach means adding…
Angular Playground – Developing and Running Components in a Sandbox! – Code with Dan Blog