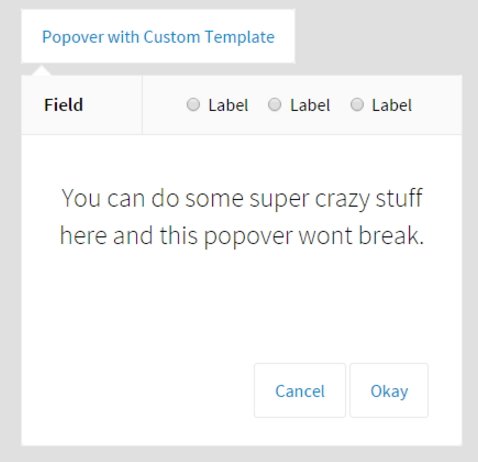 visit http://fauzankhan.github.io/angular-popover/ to see the popover in action
Popovers can contain simple text to complex html templates.
Popovers can have callback functions for opening and closing.
Read the full article, click here.
---
@ng_directives: "angular-popover | An elegant popover solution in Angular-js | #angularjs"
---
angular-popover is an elegant, easily customizable generic popover in Angular that transcludes your custom HTML.
---
angular-popover | An elegant popover solution in Angular-js