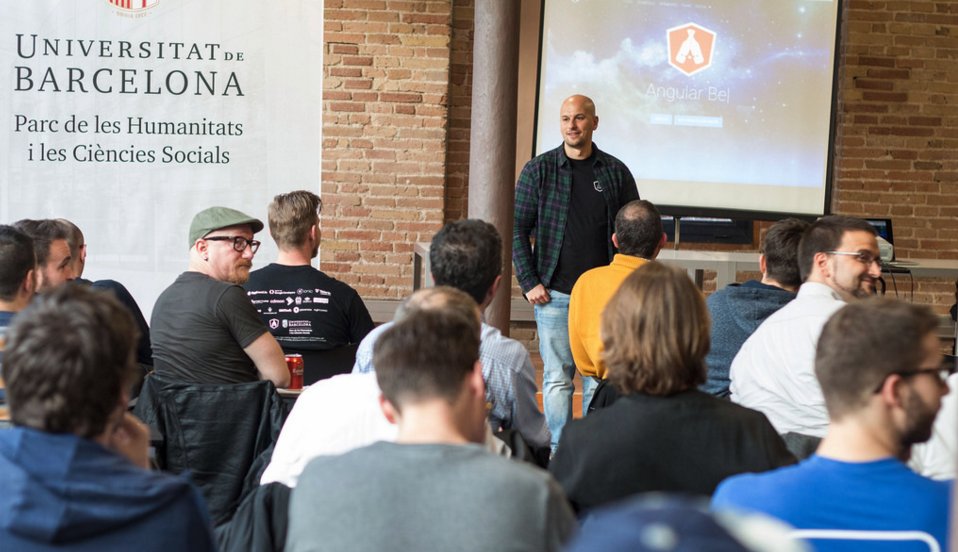 AngularCamp: Learn. Share. Discover
AngularCamp Barcelona 2016 You may be wondering what's going on in an AngularCamp.
Welcome to your community First AngularCamp has been an unbelievable community experience and we are excited to announce the first Angular Camp & Conference in Barcelona @ Design Museum Barcelona.
First Angular Conference in the country carefully crafted for you by AngularBeers community!
Read the full article, click here.
---
@AngularCamp: "Hello #Angular Community! We're back! Stay tuned and subscribe for updates 🚀 #AngularCamp"
---
AngularCamp is a set of events all around the world focused on everything related to Angular
---
AngularCamp: Learn. Share. Discover