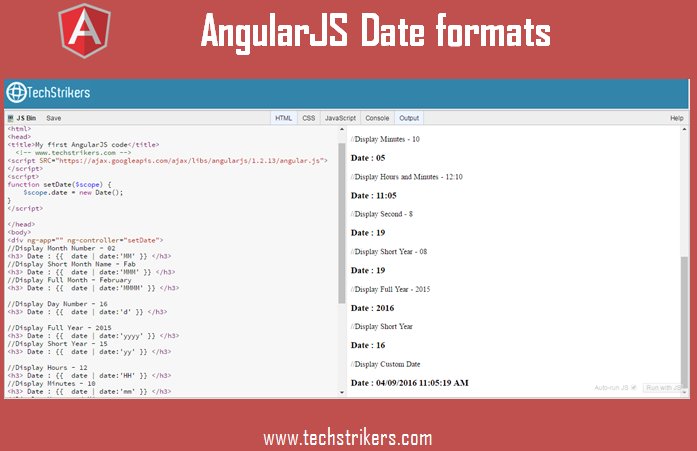 Date can be display in a veriety of format style.
AngulerJS has different date formate style that can be used to display date in a certain format style the default format is mediumDate .
The reference contains descriptions and examples for all AngularJS AngularJS Directive , AngularJS Controller , AngularJS Filters , AngularJS Expression .
Read the full article, click here.
---
@techstrikers: "#techstrikers
Different date formats using AngularJS date filters with examples"
---
This tutorials explore how to use different date format using AngularJS date filter.
---
AngularJS Date Filter