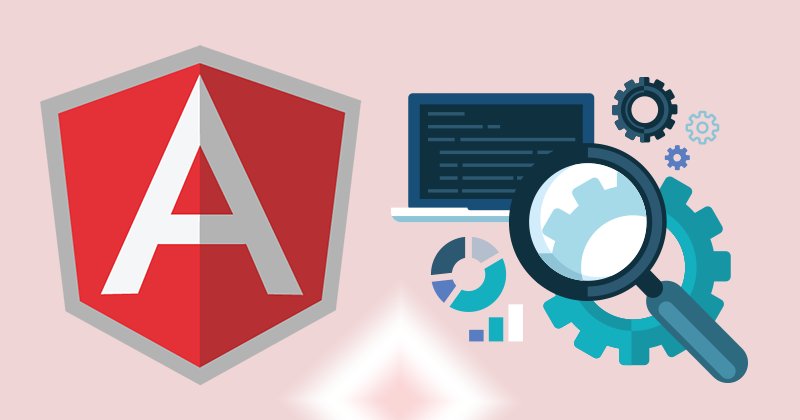 Basics Of Angular And Its Versions
For instance, if a class is decorated with an @NgModule decorator, then the class is called as a module and if a class is decorated with an @Component decorator, then the class is called as a component.
It is nothing but a form of HTML that tells Angular how to render the component in the web browsers.
In TypeScript, we attach Metadata to a class by using Decorators which tells Angular whether the class is a Module, Component, Service, and Pipe etc.
Below is the sample code snippet, – – selector – – This points to a CSS selector that insists Angular to create an instance of the component so that we can use this CSS selector in our HTML file.
Every change to the HTML input control also travels back to the component and it updates the property value with the latest inputted value with the help of event binding.
Module is nothing but a package like a package in Java, a namespace in C# and like a header-file in C / C++. Java, C#, and C++ have their own modularity system which contains classes, interfaces, enumerations etc. In the same way, Angular also has its own modularity system called NgModules which helps to organize an application into adhesive blocks of functionality. Every Angular application should have at least one NgModule and the root module is called AppModule.

@CsharpCorner: Basics Of #Angular And Its Versions – Part 2 via @CsharpCorner
Before reading this article, first of all, please have a look at my previous article for better understanding.

In this article, I am going to discuss 8 main building blocks of an Angular app as listed below.

ModulesA

A Module is nothing but a package similar to that in Java, or like a namespace in C#, or a header-file in C / C++. Java, C#, and C++ have their own modularity system which contains classes, interfaces, enumerations etc. The same way, Angular also has its own modularity system called NgModules which helps to organize an application into adhesive blocks of functionality. Every Angular application should have at least one NgModule and the root module is called AppModule.

In Angular, everything is a class which is decorated with different types of decorators. Each decorator gives a different meaning and responsibility to a class. For instance, if a class is decorated with an @NgModule decorator, then the class is called as a module and if a class is decorated with an @Component decorator, then the class is called as a component. Here, @NgModule and @Component are decorators. The similar way, there are a few more decorators available in Angular, each and every decorator having its own meaning and usage.

@NgModule is a decorator which accepts the metadata as its input and indicates Angular how to compile and run the module code. As I told you earlier, Module is just like a package in Java, it contains components, pipes,…