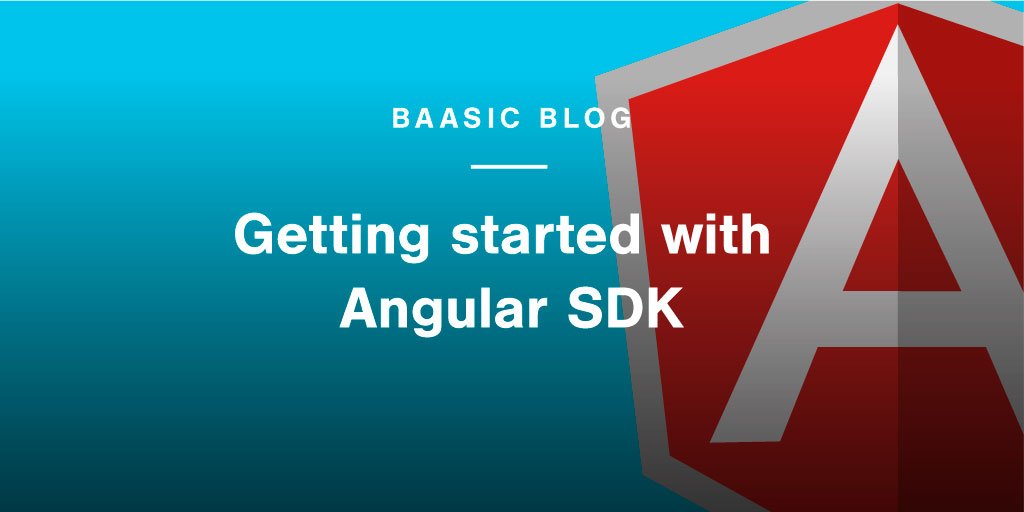 Getting started with Angular SDK
Angular (v4+) framework is officially out for some time and we recently informed you about releasing Angular SDK to help you create Angular applications using Baasic.
Now it's time to show you how to setup Angular application with Baasic SDK.
Now it is time to include Baasic SDK npm package into your Angular application.
Replace with Baasic application unique identifier (api key you used while creating your application on the dashboard): – – After these easy steps you are ready to go and use Baasic SDK inside your Angular application!
When you successfully login, you will be provided with authentication token and you don't have to pass i the token through headers, Baasic Angular SDK will handle storage and token management for you on every request towards Baasic using Angular SDK services.
Create your first Angular application using Baasic Angular SDK.

@baasical: Check out how to setup #Angular application with Baasic #SDK.
Angular (v4+) framework is officially out for some time and we recently informed you about releasing Angular SDK to help you create Angular applications using Baasic. Now it's time to show you how to setup Angular application with Baasic SDK.

Before you start using Baasic Angular SDK, make sure that you created free Baasic account. On your Baasic dashboard, create new Baasic application. To get with Angular starter kit you will need Node.js installed on your machine. To setup Angular application clone the Angular+webpack starter application:

if you are using SSH.

Now it is time to include Baasic SDK npm package into your Angular application. Locate your file and add following line in dependency section:

To install all your dependencies use command.

After everything is installed with success, locate your and make following changes:

Configure your Angular application. Replace with Baasic application unique identifier (api key you used while creating your application on the dashboard):

After these easy steps you are ready to go and use Baasic SDK inside your Angular application! Everything you need to do is import desired Baasic SDK service into your Angular component or service using pattern.

Baasic Angular SDK provides all required functionalities for user authentication. To implement basic login services in application, we will…