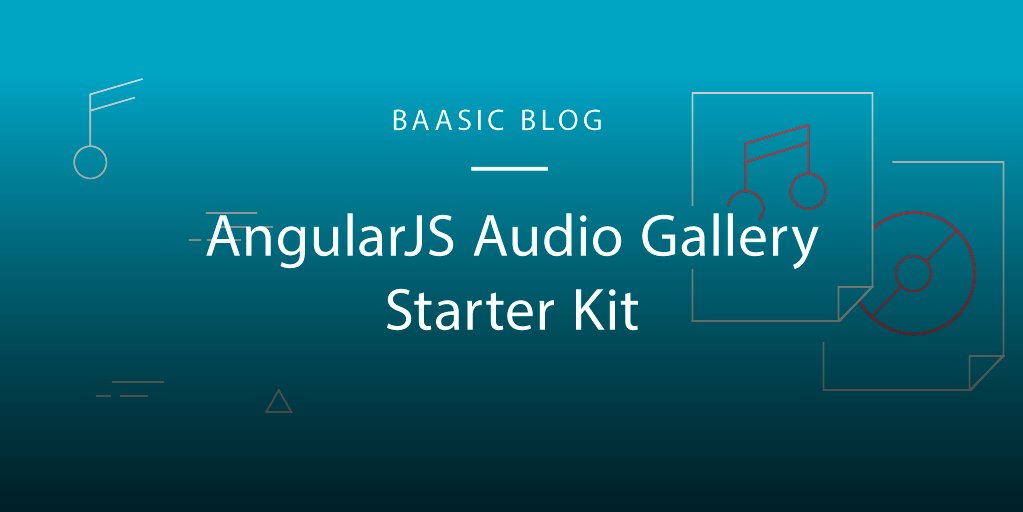 AngularJS Audio Gallery Starter Kit
This Schema has several properties with different uses, like properties for keeping album data, such as name, description and release year; but also holds information about the album cover ID and URLs for audio files contained in the album's playlist.
It allows us to perform CRUD and batch operations in order to work with multiple files or streams, and methods enable streaming data from Baasic servers.
Playlist contains paths to the covers of the albums and song streams that are stored in Baasic files module and retrieves them.
As an Administrator, through the Baasic dashboard, you can view all users and their profiles, as well as all files uploaded to the Media Vault, and albums inside the Dynamic Resources.
The examples in this blog post show how to integrate multiple Baasic modules and use Dynamic Resources to create an application which can be highly customized.
How to combine two modules: Dynamic Resources and Files – to create a customized audio gallery.

@baasical: Check out our new Audio Gallery Starter Kit: . There's a Demo, too!
Before we can continue, we have to configure the application to point to the Baasic application.

Navigate to and change the following code to point to your Baasic application.

If you don't have a Baasic account, you can register it here. For more information on creating applications take a look at this post.

Setting up reCAPTCHA using Baasic is simple. First, you should obtain public and private reCAPTCHA keys, which can be done here, and then change the following line inside src/app/app.js to contain your public key:

Next, log into your Baasic account, navigate to the app you set up, and change the reCAPTCHA private key.

In order to use Dynamic Resources, we first need to create a Dynamic Resource Schema through the Baasic dashboard. The Dynamic Resource Schemas use the standard JSON Schema format.

Navigate to Dynamic Resources inside the Baasic dashboard, select Add new schema, and set up your object definitions through the editor.

This Schema has several properties with different uses, like properties for keeping album data, such as name, description and release year; but also holds information about the album cover ID and URLs for audio files contained in the album's playlist. This way we are keeping all of our custom data inside a single schema, which makes it simple to…