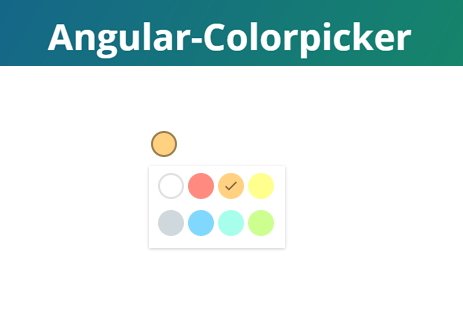 Angular-ColorPicker is a simple directive made purely in angualr.js It lets the user choose a color from a list of colors you set in a pop-over window.
The directive receives 3 parameters – color: two way binding for the selected color – options: string array with color defintions in it, any valid css color representation works.
Use any valid css color representation 🙂
– onColorChanged: a method that will be called when the color changes, method should look like onColorChanged(newColor, oldColor)
It is very basic and made for a personal project, if you feel like improving it feel free to form / pull request 🙂
Read the full article, click here.
---
@ng_directives: "colorpicker | Angular.JS circle color-picker similar to google keep's | #angularjs"
---
ColorPicker is a Angular.JS module for creating a circle color-picker similar to google keep's color picker
---
colorpicker