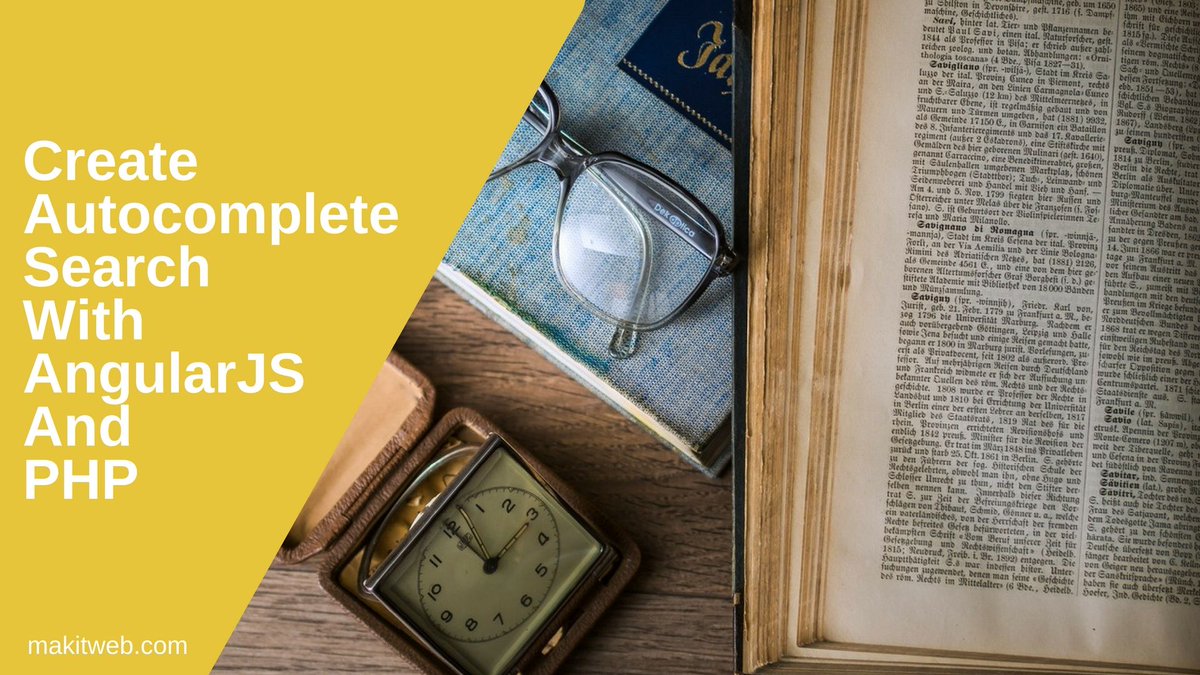 Create autocomplete search with AngularJS and PHP
The autocomplete functionality gives the user suggestions based on its input.
In the demonstration, I am creating a search box and display suggestion list whenever the user input value in the search box.
Set selected value to search box when an option gets selected.
Initialize the array with the users name and return a JSON value.
Defined two methods in the controller – – – The autocomplete feature allows the user to search and select an option from the suggestion list whether it know the exact value or not.
The autocomplete functionality gives the user suggestions based on its input. From there, it can select an option. In the demonstration, I am creating …

@yssyogesh_singh: Create autocomplete search with #AngularJS and #PHP
The autocomplete functionality gives the user suggestions based on its input. From there, it can select an option.

In the demonstration, I am creating a search box and display suggestion list whenever the user input value in the search box.

Set selected value to search box when an option gets selected.

For implementing this functionality I am using AngularJS and PHP.

table in the tutorial example.

CREATE TABLE `users` ( `id` int(11) NOT NULL PRIMARY KEY AUTO_INCREMENT, `username` varchar(80) NOT NULL, `name` varchar(80) NOT NULL, `email` varchar(80) NOT NULL ) ENGINE=InnoDB DEFAULT CHARSET=latin1;

file.

Completed Code

searchText; // Fetch 5 records $sel = mysqli_query($con,"select * from users…