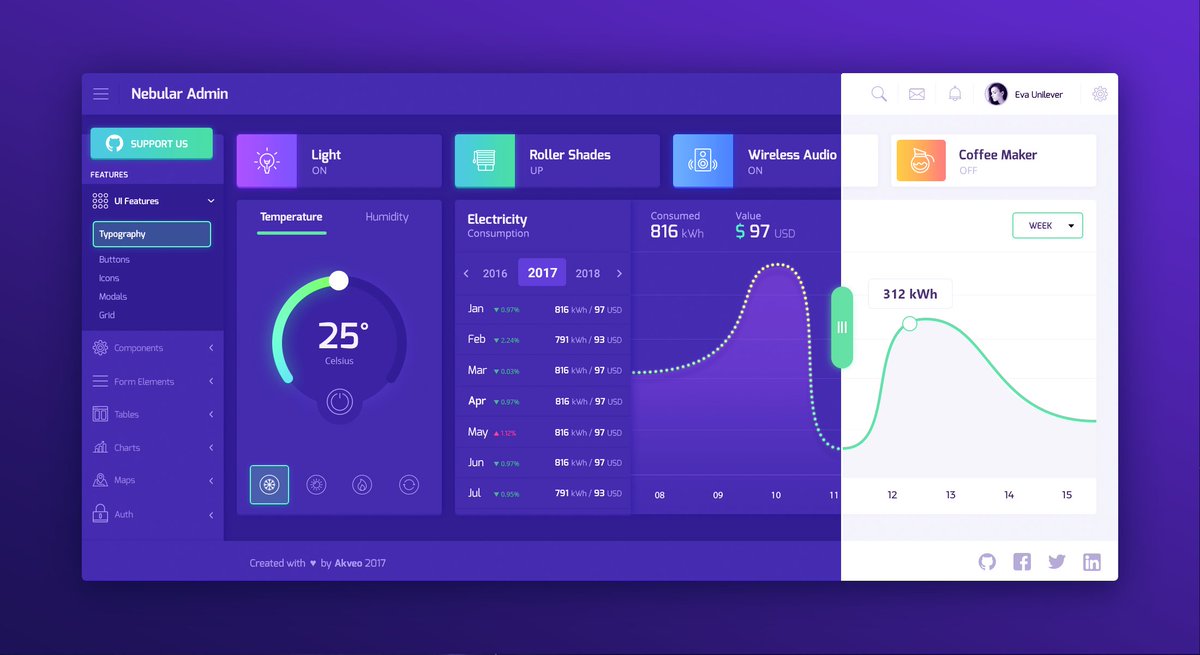 Finally! Ngx-admin (Nebular based) is out now! #Angular #angular4 #github #Admin #nebular
We will continue supporting ng2-admin version, but if you are starting from scratch we recommend using ngx-admin version.
Unfortunately, there is no way to update from ng2-admin to ngx-admin, but some parts (Nebular components) could be manually included.
x based version: Blur Admin – – This template is based on Nebular framework, documentation and other useful articles could be found here.
We will be happy to work with you!
We're always happy to receive your feedback!
ngx-admin – Admin dashboard template based on Nebular framework (Angular 4+, Bootstrap 4) previously known as ng2-admin

@akveo_inc: Finally! Ngx-admin (Nebular based) is out now!
#Angular #angular4 #github #Admin #nebular
GitHub – akveo/ngx-admin: Admin dashboard template based on Nebular framework (Angular 4+, Bootstrap 4) previously known as ng2-admin

GitHub is home to over 20 million developers working together to host and review code, manage projects, and build software together.

.vscode build(aio): add the vs code settings, setup a tslint language service Apr 29, 2017

e2e build: update @angular/cli and @angular versions Aug 2, 2017

src fix(d3): fix d3 not being shown Sep 21, 2017

.angular-cli.json refactor(build): remove echarts package, import minified scripts Sep 20, 2017

.editorconfig chore: initial commit Apr 11, 2017

.gitignore chore: initial commit Apr 11, 2017

.stylelintrc.json chore(lint): fix .stylelintrc.json Jul 24, 2017

README.md fix(readme): another image update 🙂 Sep 21, 2017

karma.conf.js build: update config files Jun 6, 2017

package-lock.json chore(version): 2.0.0 release Sep 21, 2017

package.json chore(version): 2.0.0 release Sep 21, 2017

protractor.conf.js build: update config files Jun 6, 2017

tsconfig.json build(aio): add the vs code settings, setup a tslint language service Apr 29, 2017

tslint.json build: update tslint config Jul 10, 2017

And many more!

Live Demo

We will continue supporting ng2-admin version, but if you are starting from scratch we recommend using ngx-admin version. Unfortunately, there is no way to update from ng2-admin…