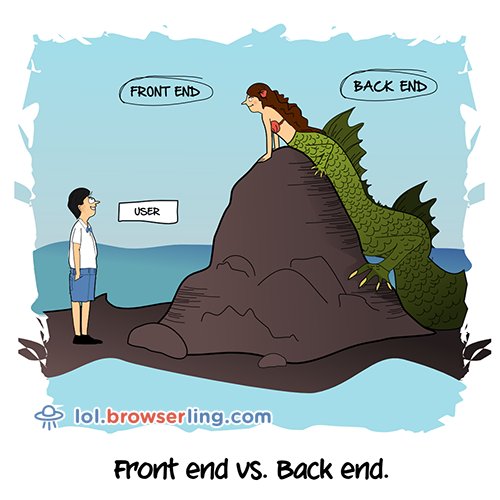 Full Stack – Cartoons and jokes about front end and back end developers
's RSS Feed , Atom Feed , JSON Feed , and 's XML Feed .
Cartoons and jokes are licensed under a Creative Commons Attribution-NonCommercial 4.0 International .
TLDR: You can share, remix, transform, copy, link to, redistribute cartoons and jokes but you can't sell them.
Read the full article, click here.
---
@CsharpCorner: "Front End Vs Back End
Via –
CC @CsharpCorner #backend #frontend"
---
Front end vs. Back end.
---
Full Stack – Cartoons and jokes about front end and back end developers