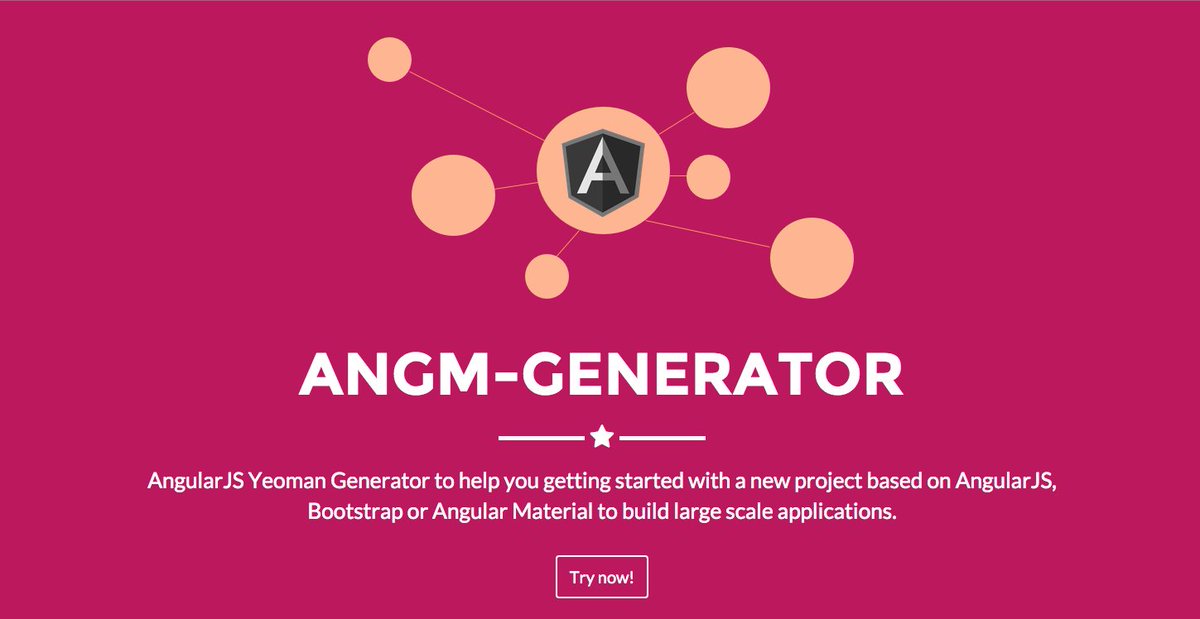 the unit tests are found on each module created named as moduleName-test.js .
NOTE: The command will concat and minify all (JS) application files and the HTML templates will be mixed in on file called templates.js , all this files will be injected on index.html .
After that, you must entry the module name and choose what files you want to include.
Read the full article, click here.
---
@newaeonweb: ", Check it out new version #Generator-angm, #AngularJS Material and #bootstrap UI included."
---
AngularJS Yeoman Generator to help you getting started with a new project based on AngularJS and Angular Material to build large scale applications.
---
generator-angm