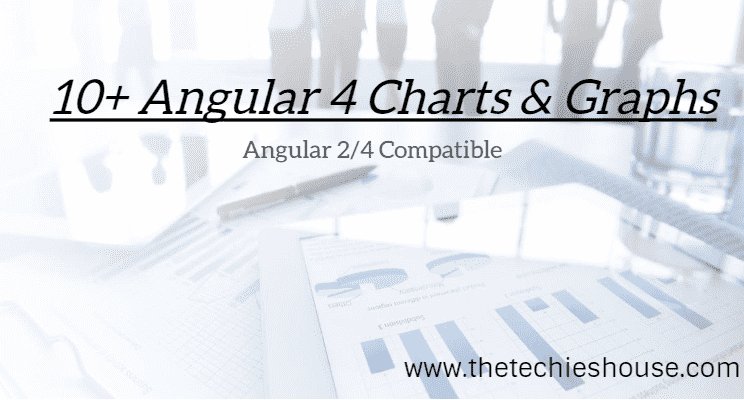 10+ Angular 4 Charts and Graphs [Angular 2/4 compatible]
Angular 4 is the latest launch and I tried to use charts and graphs but it was the hard time for me to find out the latest and good charts examples.So, I thought why not share a list of most amazing Angular 4 charts and graphs that may help you….
There are one directive for all chart types: base-chart, and there are 6 types of charts: , line, bar, radar, pie, polarArea, doughnut – – Chart component is used to display a chart on page.
This module supports Both angular 2 and angular 4 versions – – Highcharts provides a bunch of events, and you can use them with angular2-higcharts via the options property of the chart component.
jQWidgets Chart for Angular is a featured charting component built on top of Angular JS and jQWidgets.
Kendo UI charts are a set of Angular components for building common chart types.
A collection of Angular 4 charts and graphs. If you're looking for charts in angular 4, here is a list of 10+ amazing Angular 4 charts and graphs.

@thetechieshouse: Here are the top Angular 4 Charts and Graphs.
#angular #Angular5 #Charts
Angular 4 is the latest launch and I tried to use charts and graphs but it was the hard time for me to find out the latest and good charts examples.So, I thought why not share a list of most amazing Angular 4 charts and graphs that may help you.

Charts are always been a crucial component while developing application which requires visualized data.

Angular NVD3 is reusable charting library (based on D3). By using it, you can easily customize your charts via JSON API.

The key feature of nvd3 models is completely preserved in the directive JSON structure. So it allows you to make a deep customization of charts.

2. ng2 Charts by Valor Software

There are one directive for all chart types: base-chart, and there are 6 types of charts: , line, bar, radar, pie, polarArea, doughnut

3. Charts by PrimeNG UI components

PrimeNG is very popular library providing UI components.

Chart component is used to display a chart on page.

A radar chart is a graphical method of displaying variety of data in the form of a two-dimensional chart of three or more quantitative variables represented on axes starting from the same point.

4. Charts by Fusioncharts

Fusioncharts can be used along with our core library to add interactive JavaScript graphs and charts to your web/mobile applications – with just a single directive.