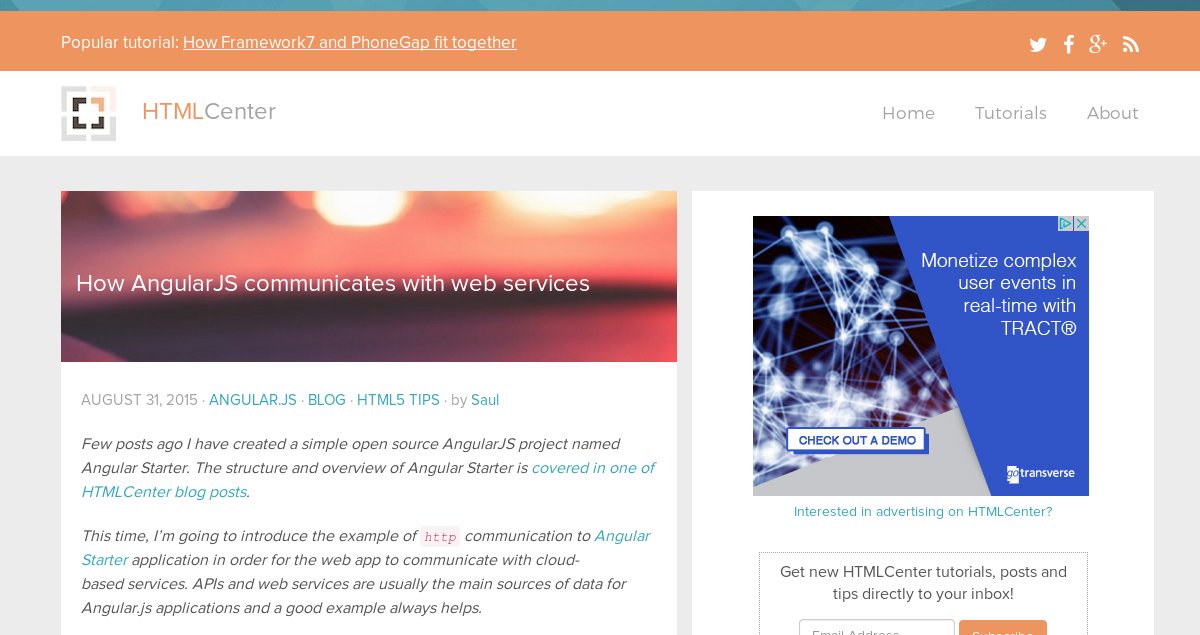 How AngularJS communicates with web services?
This time, I'm going to introduce the example of  communication to Angular Starter application in order for the web app to communicate with cloud-based services.
Recent Angular Starter source update has introduced example communication with httpbin.org web service in order to retrieve users IP address before proceeding with login.
Angular Starter project uses this service for receiving IP address of the client application.
The example  communication piece captures and displays application user IP address on the Angular Starter login page.
Based on the reader feedback we got, the final section of this post will list main commands used for launching Angular Starter project in local dev environment and running the unit tests for its code.
This tutorial walks you through example API communication used in Angular Starter app. How AngularJS communicates with cloud-based services and APIs?

@K0YCHEV: How AngularJS Communicates with Web Services? #angularjs #javascript #webdev
Few posts ago I have created a simple open source AngularJS project named Angular Starter. The structure and overview of Angular Starter is covered in one of HTMLCenter blog posts.

This time, I'm going to introduce the example of  communication to Angular Starter application in order for the web app to communicate with cloud-based services. APIs and web services are usually the main sources of data for Angular.js applications and a good example always helps.

Recent Angular Starter source update has introduced example communication with httpbin.org web service in order to retrieve users IP address before proceeding with login. httpbin.org web service is great for testing various API requests. It can mock many example API responses, including but not limited to  , ,  and it even supports streaming response examples. Angular Starter project uses this service for receiving IP address of the client application.

The example  communication piece captures and displays application user IP address on the Angular Starter login page. Such functionality is quite common in financial web apps and apps requiring increased security. In our case, it's just an example of communication with external web service.

First we have to add  as a dependency to Angular.js application. Also, a couple of new configuration settings for all http requests our application will be making. All this is being configured in

As we now added $httpProvider to Angular Starter app configuration, what's left is to use…