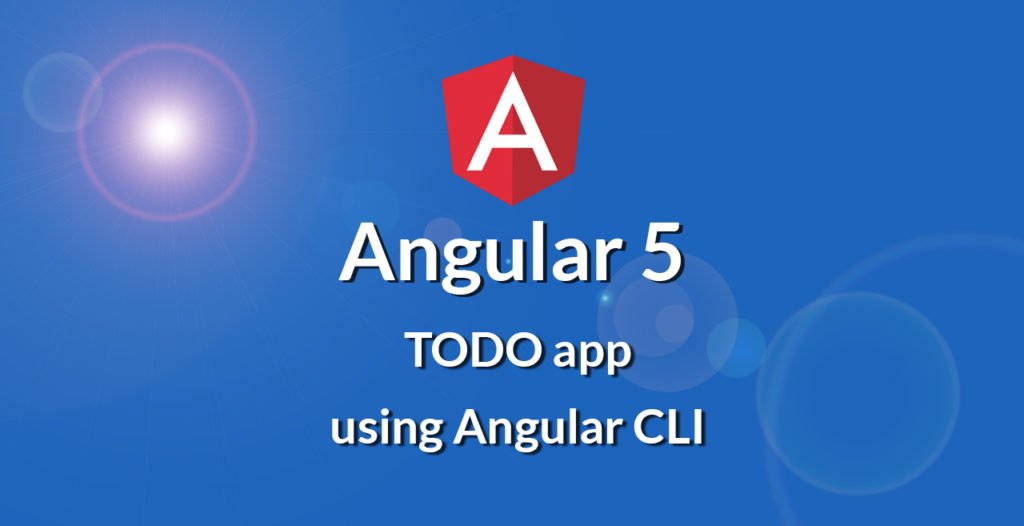 Build a Todo Application with Angular5 CLI
To verify whether your installation completed successfully, you can run: – – Now that you have Angular CLI installed, you can use it to generate your Todo application: – – This creates an app called todo-app and the –routing flag generates a file called app-routing.
You can now navigate to the new directory: – – This will start a local development server that you can navigate to in your browser at – – Using the Angular CLI, generate a new feature module named todo-list.
Using the Angular CLI, generate a new component named todo-list.
Normally, Angular will load all the components when starting up the application,as you can see in the app.module.ts all components are imported and put them all in the declarations array, this is will tell Angular that 'Please load all of this components in the declarations array when starting up the…
This is will make our application slow when user first visit our site, because we need to download all components at first time but what user can see is only home page (home component).
Angular 5 tutorial to build MVC Todo application using Angular CLI to generate routing, module, components, services. Lazy load angular-5 modules using

@teclogiq: How to Build Todo App with Angular 5 CLI

#Angular5 #AngularJS #appdevelopment
The Angular CLI is a command line interface tool that can create a project, add files, and perform a variety of ongoing development tasks such as testing, bundling, and deployment.

The goal in this post is to build and run a simple Angular application in TypeScript, using the Angular CLI. You can download the source code for the Angular-5 MVC Todo app from github repository angular-5-todo-app.

The application architecture that looks like this

You need to set up your development environment before you can do anything.

Install Node.js® and npm if they are not already on your machine.

Verify that you are running at least node 6.9.x and npm 3.x.x by running and in a terminal/console window.

This will install the ng command globally on your system.

To verify whether your installation completed successfully, you can run:

Now that you have Angular CLI installed, you can use it to generate your Todo application:

This creates an app called todo-app and the –routing flag generates a file called app-routing.module.ts, which is one of the files you need for setting up lazy loading for your feature module.

You can now navigate to the new directory:

This will…