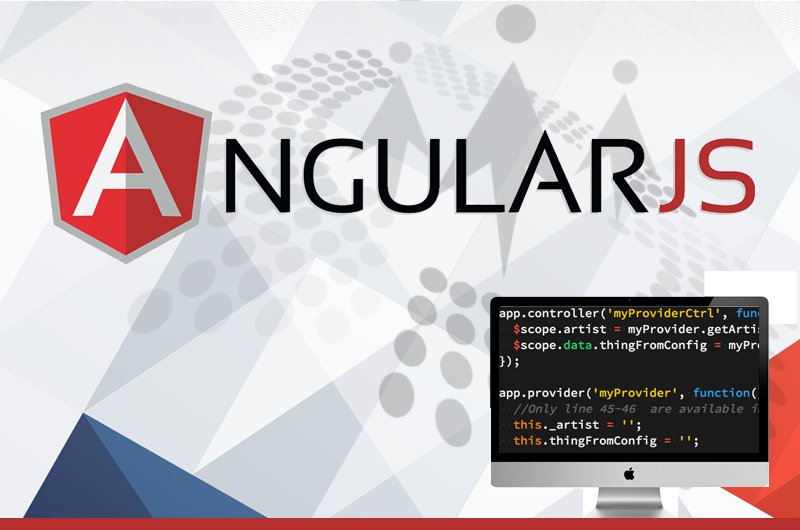 How To Create A Grid Dynamically Using Angular
In every column object, we have multiple key value pairs.
In the object showTags, the key is used to merge multiple boolean columns into one column as tags.
we store the array of columns in $scope.columns and array of data in $rootScope.gridData.
Show and hide the columns by putting column.showColumns key on tags.
Similarly row data are created by iterating $scope.gridData with column key.Example :

val[column.key]

.
Create a grid dynamically with angularjs without hardcoding column names. AngularJS provides various features. One of them is 2 way data binding. In this article I will explain how you can create a grid dynamically from Angular.

@CsharpCorner: How To Create A Grid Dynamically Using #Angular by Sahil Saini cc @CsharpCorner
                "key" :  "Status" ,  

                "width" :  "5%" ,  

                "key" :  "ID" ,  

                "width" :  "1%" ,  

                "key" :  "Critical" ,  

                "width" :  "1%" ,  

                "key" :  "CSM" ,  

                "width" :  "1%" ,  

                "key" :  "E0/EC0" ,  

                "width" :  "1%" ,  

                "key" :  "MT2" ,  

                "width" :  "5%" ,  

                "key" :  "MT3" ,  

                "width" :  "5%" ,  

                "key" :  "Component" ,  

                "width" :  "9%" ,  

                "key" :  "Class Code" ,  

                "key" :  "Caption" ,  

                "key" :  "Dept" ,  

                "key" :  "Rank" ,  

                "key" :  "Interval" ,  

                "key" :  "Start Date" ,  

                "key" :  "End Date" ,  

                "key" :  "Date/ Hours" ,  

                "key" :  "Action" ,  

data.push({  

    "Status" : [{  

        "val" :  "Overdue" ,  

        "color" :  "label label-danger"   

    "Start Date" :  "2017-05-11" ,  

    "End Date" :  "2017-05-11" ,  

    "Critical" :  "true" ,  

    "CSM" :  "true" ,  

    "E0/EC0" :  "false" ,  

    "MT2" :  "CRI" ,  

    "Component" :  "Me Cyl. Head [6]" ,  

    "Class Code" :  "MDECYA" ,  

    "Caption" :  "OVH, TST, CLN OF Me Cyl. Head [6]" ,  

    "Dept" :  "ENG" ,  

    "Rank" :  "2E" ,  

    "ID" :  "00006" ,  

    "Interval" :  "6000 R/Hs" ,  

    "Date/ Hours" :  "6129 R/Hs" ,  

    "Action" :  ""   

data.push({  

    "Status" : [{  

        "val" :  "Overdue" ,  

        "color" :  "label label-danger"   

        "val" :  "P" ,  

        "color" :  "label label-info" ,  

        "title" :  "Planned"   

    "Start Date" :  "2017-05-09" ,  

    "End Date" :  "2017-05-11" ,  

    "Critical" :  "false" ,  

    "CSM" :  "false" ,  

    "E0/EC0" :  "false" ,  

    "Component" :  "Me Injector Valves W/Pipes [3]" ,  

    "Class Code" :  "MDECYA" ,  

    "Caption" :  "TST, INSP OF Me Injector Valves W/Pipes [3]" ,  

    "Dept" :  "ENG" ,  

    "Rank" :  "CE" ,  

    "ID" :  "00011" ,  

    "Interval" :  "500 R/Hs" ,  

    "Date/ Hours" :  "2812 R/Hs" ,  

    "Action" :  ""   

data.push({  

    "Status" : [{  

        "val" :  "Due" ,  

        "color" :  "label label-success"   

    "Start Date" :  "2017-05-01" ,  

    "End Date" :  "2017-05-01" ,  

    "Critical" :  "true" ,  

    "CSM" :  "true" ,  

    "E0/EC0" :  "true" ,  

    "Component" :  "Me Fo Pre-Heater" ,  

    "Class Code" :  "" ,  

    "Caption" :  "TST, CLN, INSP OF Me Fo Pre-Heater" ,  

    "Dept" :  "ENG" ,  

    "Rank" :  "2E" ,  

    "ID" :  "00150" ,  

    "Interval" :  "30 M" ,  

    "Date/ Hours" :  "5/20/2017" ,  

    "Action" :  ""   

data.push({  

    "Status" : [{  

        "val" :  "Overdue" ,  

        "color" :  "label label-danger"   

    "Start Date" :  "2017-05-04" ,  

    "End Date" :  "2017-05-04" ,  

    "Critical" :  "false" ,  

    "CSM" :  "false" ,  

    "E0/EC0" :  "true" ,  

    "Component" :  "Me Flowmeter" ,  

    "Class Code" :  "" ,  

    "Caption" :  "INSP, CLN OF Me Flowmeter" ,  

    "Dept" :  "ENG" ,  

    "Rank" :  "2E" ,  

    "ID" :  "00151" ,  

    "Interval" :  "30 M" ,  

    "Date/ Hours" :  "5/19/2017" ,  

    "Action" :  ""   

data.push({  

    "Status" : [{  

        "val" :  "Due" ,  

        "color" :  "label label-success"   

    "Start Date" :  "2017-05-04" ,  

    "End Date" :  "2017-05-04" ,  

    "Critical" :  "true" ,  

    "CSM" :  "true" ,  

    "E0/EC0" :  "true" ,  

    "Component" :  "Ae Cyl. Head [1] [3]" ,  

    "Class Code" :  "MDECYA" ,  

    "Caption" :  "OVH, INSP OF Ae Cyl. Head [1] [3]" ,  

    "Dept" :  "ENG" ,  

    "Rank" :  "3E" ,  

    "ID" :  "00164" ,  

    "Interval" :  "1500 R/Hs" ,  

    "Date/ Hours" :  "3845 R/Hs" ,  

    "Action" :  ""   

data.push({  

    "Status" : [{  

        "val" :  "Due" ,  

        "color" :  "label label-success"   

    "Start Date" :  "2017-05-01" ,  

    "End Date" :  "2017-05-02" ,  

    "Critical" :  "false" ,  

    "CSM" :  "false" ,  

    "E0/EC0" :  "true" ,  

    "Component" :  "D/E Frequency Low [1]" ,  

    "Class Code" :  "" ,  

    "Caption" :  "TST, INSP OF D/E Frequency Low [1]" ,  

    "Dept" :  "ENG" ,  

    "Rank" :  "ETO" ,  

    "ID" :  "00922" ,  

    "Interval" :  "6 M" ,  

    "Date/ Hours" :  "11/14/2016" ,  

    "Action" :  ""   

data.push({  

    "Status" : [{  

        "val" :  "Overdue" ,  

        "color" :  "label label-danger"   

    "Start Date" :  "2017-05-24" ,  

    "End Date" :  "2017-05-26" ,  

    "Critical" :  "true" ,  

    "CSM" :  "false" ,  

    "E0/EC0" :  "true" ,  

    "Component" :  "Boiler Fo Booster Pump Stbd" ,  

    "Class Code" :  "" ,  

    "Caption" :  "OVH, INSP OF Boiler Fo Booster Pump Stbd" ,  

    "Dept" :  "ENG" ,  

    "Rank" :  "2E" ,  

    "ID" :  "00470" ,  

    "Interval" :  "30 M" ,  

    "Date/ Hours" :  "5/6/2017" ,  

    "Action" :  ""   

data.push({  

    "Status" : [{  

        "val" :  "Overdue" ,  

        "color" :  "label label-danger"   

    "Start Date" :  "2017-05-14" ,  

    "End Date" :  "2017-05-26" ,  

    "Critical" :  "false" ,  

    "CSM" :  "false" ,  

    "E0/EC0" :  "true" ,  

    "Component" :  "Boiler Safety Valve" ,  

    "Class Code" :  "" ,  

    "Caption" :  "OVH, INSP OF Boiler Safety Valve" ,  

    "Dept" :  "ENG" ,  

    "Rank" :  "3E" ,  

    "ID" :  "00473" ,  

    "Interval" :  "12 M" ,  

    "Date/ Hours" :  "9/23/2016" ,  

    "Action" :  ""   

data.push({  

    "Status" : [{  

        "val" :  "Due" ,  

        "color" :  "label label-success"   

    "Start Date" :  "2017-05-29" ,  

    "End Date" :  "2017-05-14" ,  

    "Critical" :  "false" ,  

    "CSM" :  "false" ,  

    "E0/EC0" :  "true" ,  

    "Component" :  "Air Condition Condenser" ,  

    "Class Code" :  "" ,  

    "Caption" :  "TST, INSP OF Air Condition Condenser" ,  

    "Dept" :  "ENG" ,  

    "Rank" :  "2E" ,  

    "ID" :  "00554" ,  

    "Interval" :  "30 M" ,  

    "Date/ Hours" :  "6/1/2017" ,  

    "Action" :  ""   

data.push({  

    "Status" : [{  

        "val" :  "Overdue" ,  

        "color" :  "label label-danger"   

    "Start Date" :  "2017-05-11" ,  

    "End Date" :  "2017-05-29" ,  

    "Critical" :  "false" ,  

    "CSM" :  "false" ,  

    "E0/EC0" :  "true" ,  

    "Component" :  "Sludge Pump" ,  

    "Class Code" :  "" ,  

    "Caption" :  "OVH, INSP OF Sludge Pump" ,  

    "Dept" :  "ENG" ,  

    "Rank" :  "2E" ,  

    "ID" :  "00588" ,  

    "Interval" :  "30 M" ,  

    "Date/ Hours" :  "5/22/2017" ,  

    "Action" :  ""   

data.push({  

    "Status" : [{  

        "val" :  "Overdue" ,  

        "color" :  "label label-danger"   

    "Start Date" :  "2017-05-13" ,  

    "End Date" :  "2017-05-11" ,  

    "Critical" :  "false" ,  

    "CSM" :  "false" ,  

    "E0/EC0" :  "true" ,  

    "Component" :  "Bilge Filters" ,  

    "Class Code" :  "" ,  

    "Caption" :  "CLN, INSP OF Bilge Filters" ,  

    "Dept" :  "ENG" ,  

    "Rank" :  "2E" ,  

    "ID" :  "00589" ,  

    "Interval" :  "1 M" ,  

    "Date/ Hours" :  "9/5/2016" ,  

    "Action" :  ""   

data.push({  

    "Status" : [{  

        "val" :  "Overdue" ,  

        "color" :  "label label-danger"   

    "Start Date" :  "2017-05-11" ,  

    "End Date" :  "2017-05-14" ,  

    "Critical" :  "false" ,  

    "CSM" :  "false" ,  

    "E0/EC0" :  "true" ,  

    "Component" :  "Emergency Bilge Suction – Er" ,  

    "Class Code" :  "" ,  

    "Caption" :  "TST, INSP OF Emergency Bilge Suction – Er" ,  

    "Dept" :  "ENG" ,  

    "Rank" :  "2E" ,  

    "ID" :  "00591" ,  

    "Interval" :  "1 M" ,  

    "Date/ Hours" :  "9/5/2016" ,  

    "Action" :  ""   

data.push({  

    "Status" : [{  

        "val" :  "Overdue" ,  

        "color" :  "label label-danger"   

    "Start Date" :  "2017-05-14" ,  

    "End Date" :  "2017-05-13" ,  

    "Critical" :  "false" ,  

    "CSM" :  "false" ,  

    "E0/EC0" :  "true" ,  

    "Component" :  "Hydraulic For Operating Valve System" ,  

    "Class Code" :  "" ,  

    "Caption" :  "ANL, INSP OF Hydraulic For Operating Valve System" ,  

    "Dept" :  "ENG" ,  

    "Rank" :  "2E" ,  

    "ID" :  "00594" ,  

    "Interval" :  "6 M" ,  

    "Date/ Hours" :  "12/2/2016" ,  

    "Action" :  ""   

$rootScope.gridData = eval(data);