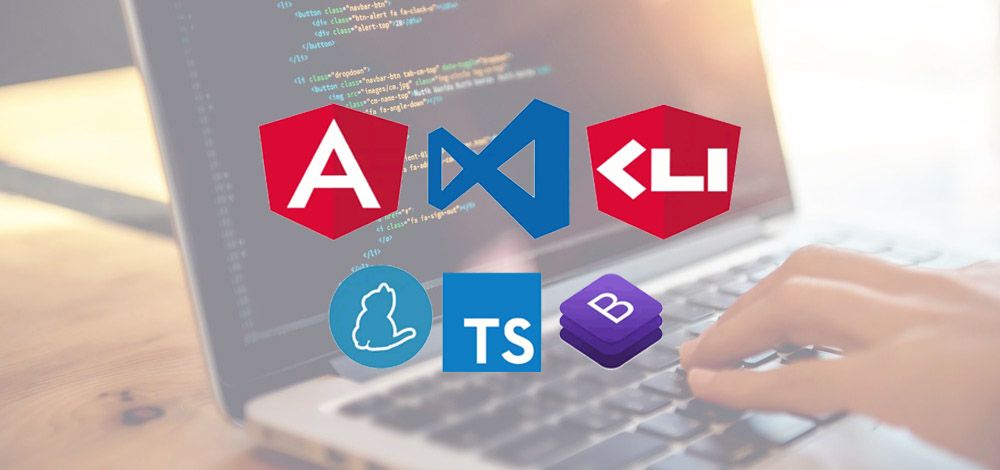 How to easily build an Angular 5 app using Visual Studio Code
I want to share some key tips based on my experience, as well as a few pieces of source code, in order to help you quickly build a web app from the ground up, using VS Code and Angular 5.
By using VS Code, it is very simple to build web apps of any size from most common computer platforms, such as Windows, Mac, or Linux.
Here it is a list of some of the main changes in version 5.0.0: – – So, with no more introduction, let's embark on this trip in order to learn how to build an Angular 5 web app from scratch.
Go to the IDE, open a new integrated terminal and enter two more angular-cli commands: – – The file at the bottom, app.module.ts, is the the app main module, we will come back to it in a bit.If we go to the folder structure: src/app/, we will see the component…
To sum up, building a scalable web app using Angular and VS Code is very easy and can be done on most platforms like Mac, Windows or Linux.
How to easily build an Angular 5 app using Visual Studio Code. Developing web apps has become simpler, I want to share some key tips

@BelatrixSF: How to easily build an Angular 5 app using Visual Studio Code

#BelatrixBlog
The web development usage of Javascript has tremendously increased, along with the popularity of many IDEs – Integrated development environments. Chief among these is Visual Studio (VS) code, which is open source and cross-platform. As a consequence of this evolvement, developing web apps has become simpler.

I want to share some key tips based on my experience, as well as a few pieces of source code, in order to help you quickly build a web app from the ground up, using VS Code and Angular 5.

Angular has become one of the most popular Javascript frameworks to build web apps, because of its programming orientation, as well as the vast ecosystem it works with. By using VS Code, it is very simple to build web apps of any size from most common computer platforms, such as Windows, Mac, or Linux.

Angular 5.0.0 is finally released! Featuring in this major release, we have progressive web apps . These are enhanced web apps, that provide a more engaging user experience comparatively to mobile native apps, and are growing in popularity. Angular 5 comes with extra tooling at its disposal in order to build PWAs simply, and following web standards. One of the new packages Angular 5 is coming with, is the Angular Service Worker, which is used to ensure that a web app can be reliable and always up to date. For instance, the angular official web site is now a live example of an…
How to easily build an Angular 5 app using Visual Studio Code