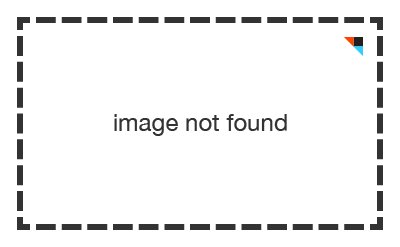 I hesitate between learning ReactJS or AngularJS (I have an average level or regular JS + jQuery). Seeing more job offers requiring ReactJS than AngularJS, am I right in assuming that ReactJS is a better option in terms of employability for the years to come? • /r/javascript
Don't be scared about learning new frameworks.
Many new frameworks are React oriented these days.
You should learn the framework that interests or appeals to you more.
I hear there's a hip new framework called Vanilla JS that all the hippest companies are using.
After your first couple, it will not take very long to learn others and you will start to realize that most of the good ideas of any framework are portable.
reddit: the front page of the internet

@_KarimaTounsya: I hesitate between learning ReactJS or AngularJS (I have an average level or regular JS + …
All about the JavaScript programming language.

I recommend Learning react first in order to find a job, but then pick another framework and learn that, then another and so on.

Read about why the frameworks are made to work the way they work, rather than just how they work.

You can learn react, for the short term. It has some great ideas, and along with Redux, it can be very powerful. You will be able to build large single page apps with it and the tools will not get in your way of getting things done. You will probably get paid nicely for your skills as well.

"A better option in terms of employability for the years to come" would be to improve your learning skills. React is just a framework, so is Angular.

Frameworks come and go, not so good ones die off, and the better ones keep evolving, so you cannot just learn something today and hope it keeps paying of for years to come.

What you need is the ability to identify the ideas/philosophy of each framework, and see if it is a good fit for the problem you are trying to solve, and be able to put a framework to good use. That comes with practice, and experience, and progressively trying to do harder and harder things. Don't end up writing TodoMVC apps in 10 different frameworks for the sake of it. You will probably get nowhere.

Learn to look past the trivia and minor details of each framework, and try to understand the philosophy and ideas behind it. Compare them in your head, see where one excels over the other. Pretty soon you will see that your skills at one framework will carry over to the other. You will get good at programming in general, rather than a particular framework.

As others have said it really doesn't matter. Your ultimate goal should be to stay in top of all the latest frameworks. Might seem daunting at first by eventually you learn them really fast. Their like template engines, they seem very different at first with different practices and syntaxes. Eventually though you start to see how all template engines are just slight variations of the same thing. Frameworks are the same way, they just might take a little longer to learn than a template engine.
I hesitate between learning ReactJS or AngularJS (I have an average level or regular JS + jQuery). Seeing more job offers requiring ReactJS than AngularJS, am I right in assuming that ReactJS is a better option in terms of employability for the years to come? • /r/javascript