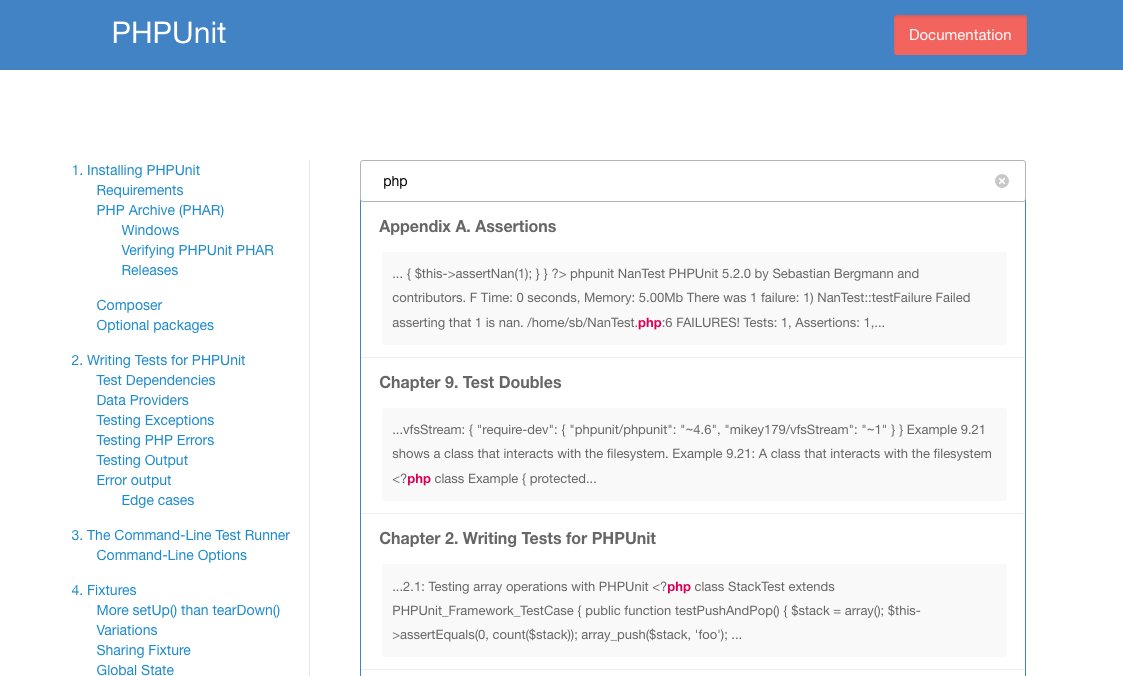 Implementing Full-Text search using Laravel and TNTSearch
Once we have scraped all of the documentation, it's time to build the inverted index.
In the tutorial we'll show how simple it is to build a documentation with full text search support.
Before we can build an inverted index we need to somehow get the phpunit documentation.
Read the full article, click here.
---
@LearningLaravel: "Implementing Full-Text search with Laravel and TNTSearch
#laravel #php #angularjs #reactjs"
---
One of the bestselling Laravel books! Learning Laravel 5 shows you a fastest way to learn developing web applications using Laravel 5 PHP framework
---
Implementing Full-Text search using Laravel and TNTSearch | Learning Laravel