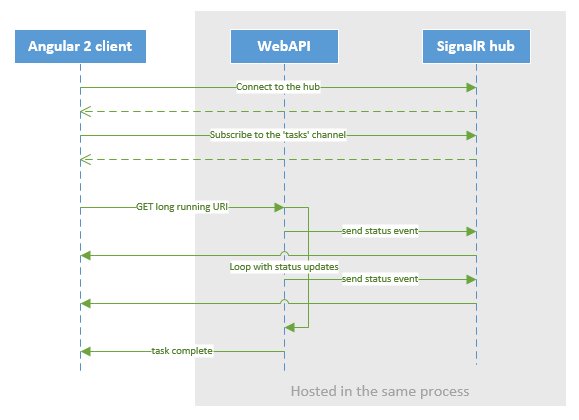 Integrating Angular 2 and SignalR – Part 1 of 2
SignalR is a dynamic thing, meaning that the methods shared between the server and client aren't strictly typed.
Just blocking until Enter is pressed to keep the server running
It contains the channel name, the event name, a timestamp and a generic Data property that can contain anything.
Read the full article, click here.
---
@AdnaneMahmoudi: "Integrating #Angularjs 2 and SignalR – Part 1 of 2"
---
---
Integrating Angular 2 and SignalR – Part 1 of 2