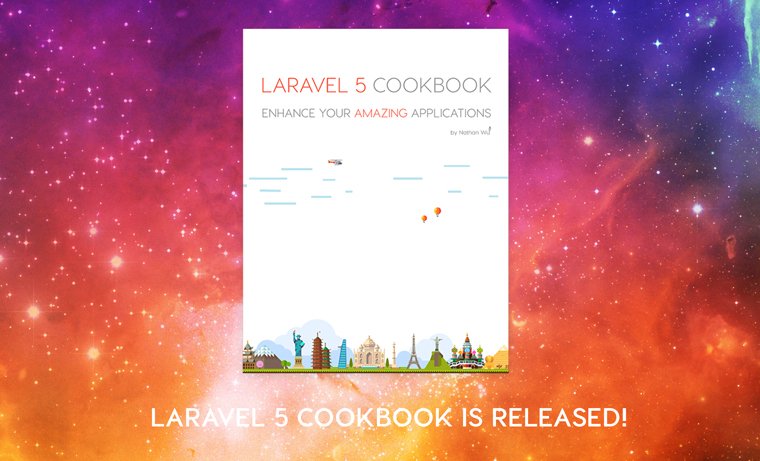 The best Laravel book that you're waiting for is now available!
The book is always available online for you to read.
Please help us to share this book to your friends.
Read the full article, click here.
---
@LearningLaravel: "Laravel 5 Cookbook is released! 😍 🍀
#laravel #php #angularjs #jquery #ajax #reactjs #vuejs"
---
If you're looking for a Laravel book that can help you to build amazing web applications, this is the book for you!
---
Laravel | Learning Laravel