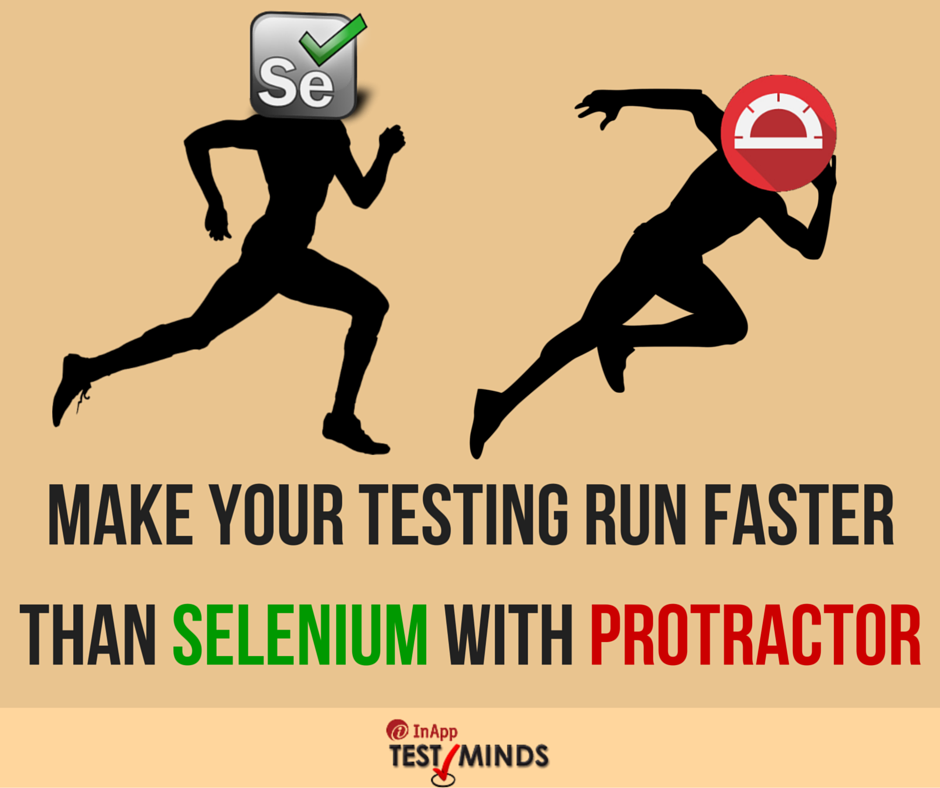 Make Your Testing Run Faster with Protractor
Note that Protractor automatically applies this command before every WebDriver action.
One of the bigger differences is that Selenium interacts with a web page in a different manner when compared with Protractor.
Let's be clear, "3 Myths Test Automation" is not about bashing test automation.
Read the full article, click here.
---
@inapp: "Want to know the usage of #protractor to test your #AngularJS applications?
Know more:
#QA"
---
Protractor is an E2E test framework for AngularJS apps testing. All the functionalities of selenium are also available for Protractor testing.
---
Make Your Testing Run Faster with Protractor