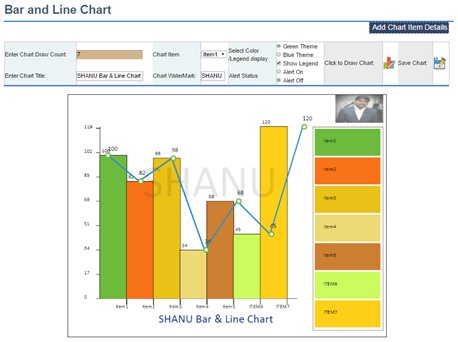 MVC Dynamic Bar And Line Chart Using WEB API, AngularJS And JQuery
Save Chart as Image: user can save the chart as Image.
//Function to Draw our Chart we can Call/Bar Chart/Line Chart or Pie Chart
First we draw the Bar Chart and next we will draw our Line Chart on the same Canvas to display the combination of both Bar and Line Chart.
Read the full article, click here.
---
@CsharpCorner: "#MVC Dynamic Bar & #LineChart by #WEBAPI, #AngularJS & #JQuery by @syedshanu3 @CsharpCorner"
---
In this article you will learn about MVC Dynamic Bar and Line Chart using WEB API, AngularJS and JQuery.
---
MVC Dynamic Bar And Line Chart Using WEB API, AngularJS And JQuery