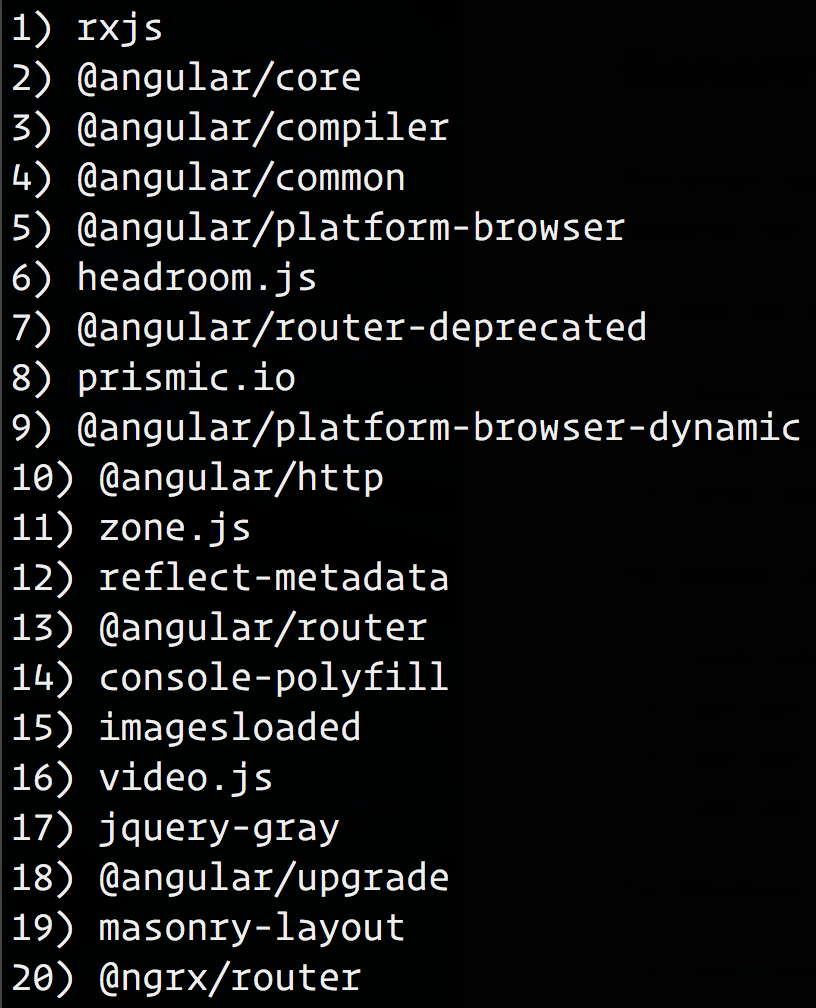 If you omit the file path, the main module will be served.
You may use the special /bower.zip file path in packages that contain a bower.json file to dynamically generate a zip file that Bower can use to install the package.
Please move to npm for installing packages and stop using Bower before that time.
Read the full article, click here.
---
@mjackson: "Looks like @ReactiveX and @angularjs are taking over ! Top 20 pkg reqs today:"
---
npmcdn is a CDN for packages that are published via npm. Use it to quickly and easily load files using a simple URL like https://npmcdn.com/package@version/path/to/file.
---
npmcdn