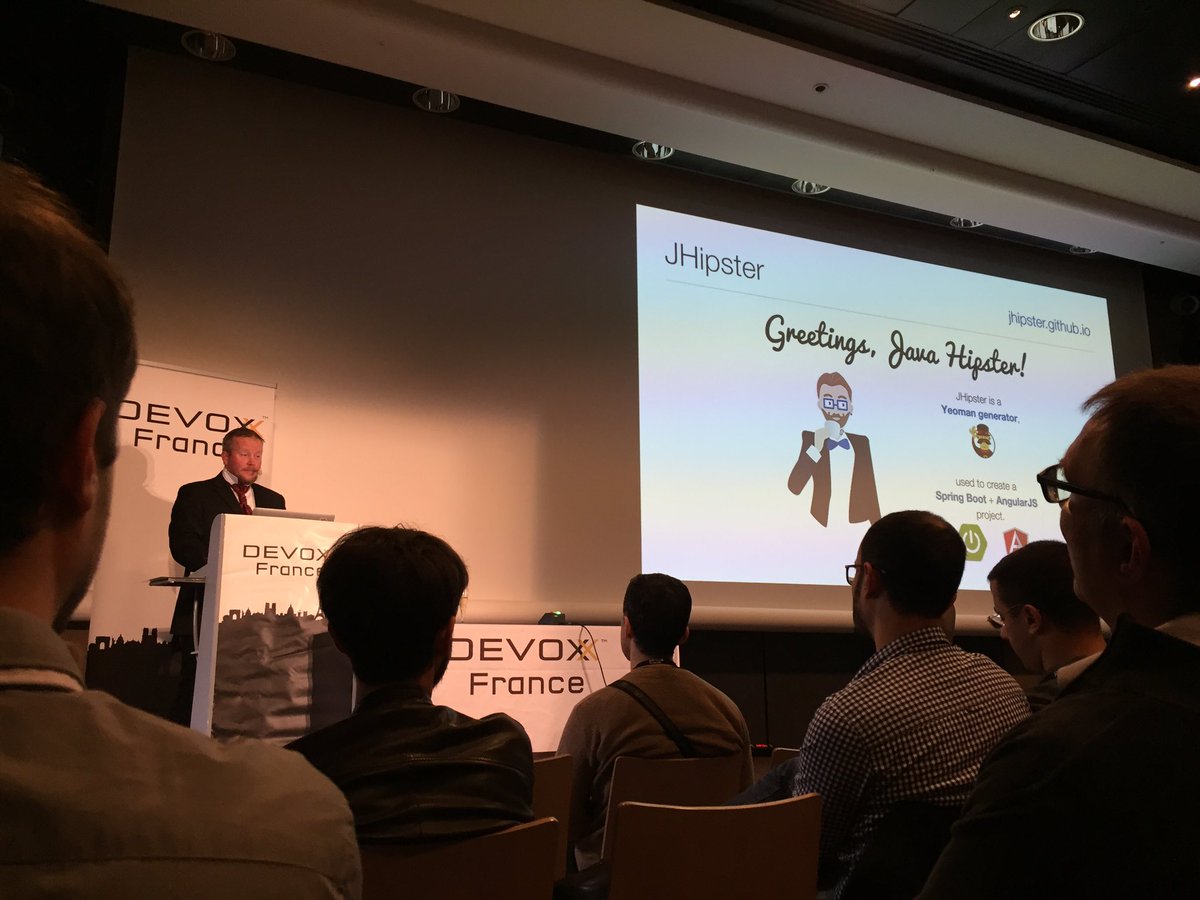 OJD-3590 Get Hip with JHipster: Spring Boot + AngularJS + Bootstrap ∞ Devoxx
Matt is a well-known figure in the Java community, and has been building web applications for most of his adult life.
Building a modern web (or mobile) application requires a lot of tools, frameworks and techniques.
The session shows how JHipster unites popular frameworks like AngularJS, Spring Boot and Bootstrap.
Read the full article, click here.
---
@Enneka: "#DevoxxFR Get Hip with JHipster: Spring Boot AngularJS Bootstrap by @mraible"
---
Get Hip with JHipster: Spring Boot + AngularJS + Bootstrap Toutes les conférences
---
OJD-3590 Get Hip with JHipster: Spring Boot + AngularJS + Bootstrap ∞ Devoxx