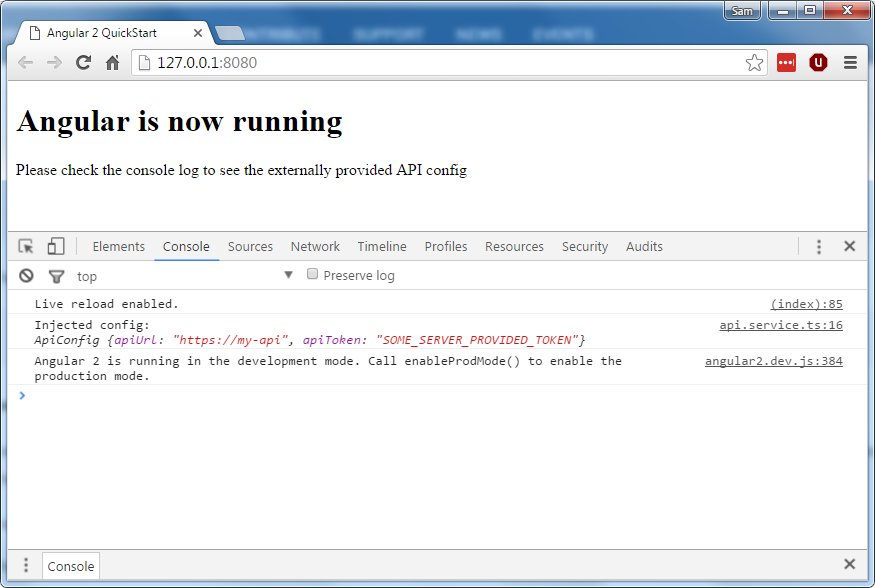 Providing external data when bootstrapping Angular 2
// var apiUrl = "https://my-api"; var apiToken = "SOME_SERVER_PROVIDED_TOKEN"; // Now to *actually* bootstrap the application we need to // call the function we created in the main module that // wraps Angular's bootstrap function.
In the post I wanted to demonstrate how it's possible to provide external data to Angular 2 when bootstrapping the application.
In main.ts we don't just run Angular's bootstrap function, but instead wrap it in a function that needs to be called by something.
Read the full article, click here.
---
@wiwer77: "Providing external #Data when bootstrapping #AngularJS 2"
---
---
Providing external data when bootstrapping Angular 2