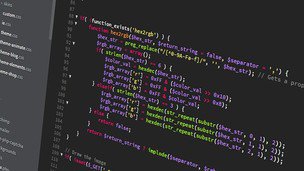 Spring Framework 4 (Java Enterprise JEE) with AngularJS
NEW udemy (23 SEP 2015) course related to the latest Java Spring MVC Framework 4 for developing WEB applications with popular and proven technologies such asAngularJS by Google and HTML5.
The last section will teach you AngularJS by Google and the integration with Java Spring MVC Framework 4) – – Moreover, this course is designed and created with the mindset of teaching you the latest web technologies in a short period of time with low training cost and high-quality content…
Therefore after attending this course, you will be ready to design and develop commercial Java Spring MVC applications by learning the main principals, best practices, and most important concepts.
Furthermore, this is a fast track course and covers the most important concepts in AngularJS Framework, HTML5 and the latest Java Spring MVC Framework 4x with code examples and sample applications.
Therefore, it will be more than enough for you to develop Java Spring MVC applications if you attend this course.
Learn how to develop commercial web applications using Java Spring MVC Framework 4 with AngularJS by Google and HTML5

@_FreeCourses: Spring Framework 4 (Java Enterprise JEE) with AngularJS #Udemy
NEW udemy (23 SEP 2015) course related to the latest Java Spring MVC Framework 4 for developing WEB applications with popular and proven technologies such asAngularJS by Google and HTML5. (Lectures are divided in three main sections so you don't have to learn AngularJS Framework until you start the last section. The last section will teach you AngularJS by Google and the integration with Java Spring MVC Framework 4)

Moreover, this course is designed and created with the mindset of teaching you the latest web technologies in a short period of time with low training cost and high-quality content including real production quality code examples.

Therefore after attending this course, you will be ready to design and develop commercial Java Spring MVC applications by learning the main principals, best practices, and most important concepts.

Furthermore, this is a fast track course and covers the most important concepts in AngularJS Framework, HTML5 and the latest Java Spring MVC Framework 4x with code examples and sample applications. You will be able to download source codes/slides/diagrams by attending this course and you can use those samples/codes in your applications as well. Therefore, it will be more than enough for you to develop Java Spring MVC applications if you attend this course.

How to install Spring Tool Suite for debugging, running and testing Spring MVC

You will learn how to download and install Java JDK 8

How to use embedded Maven with…