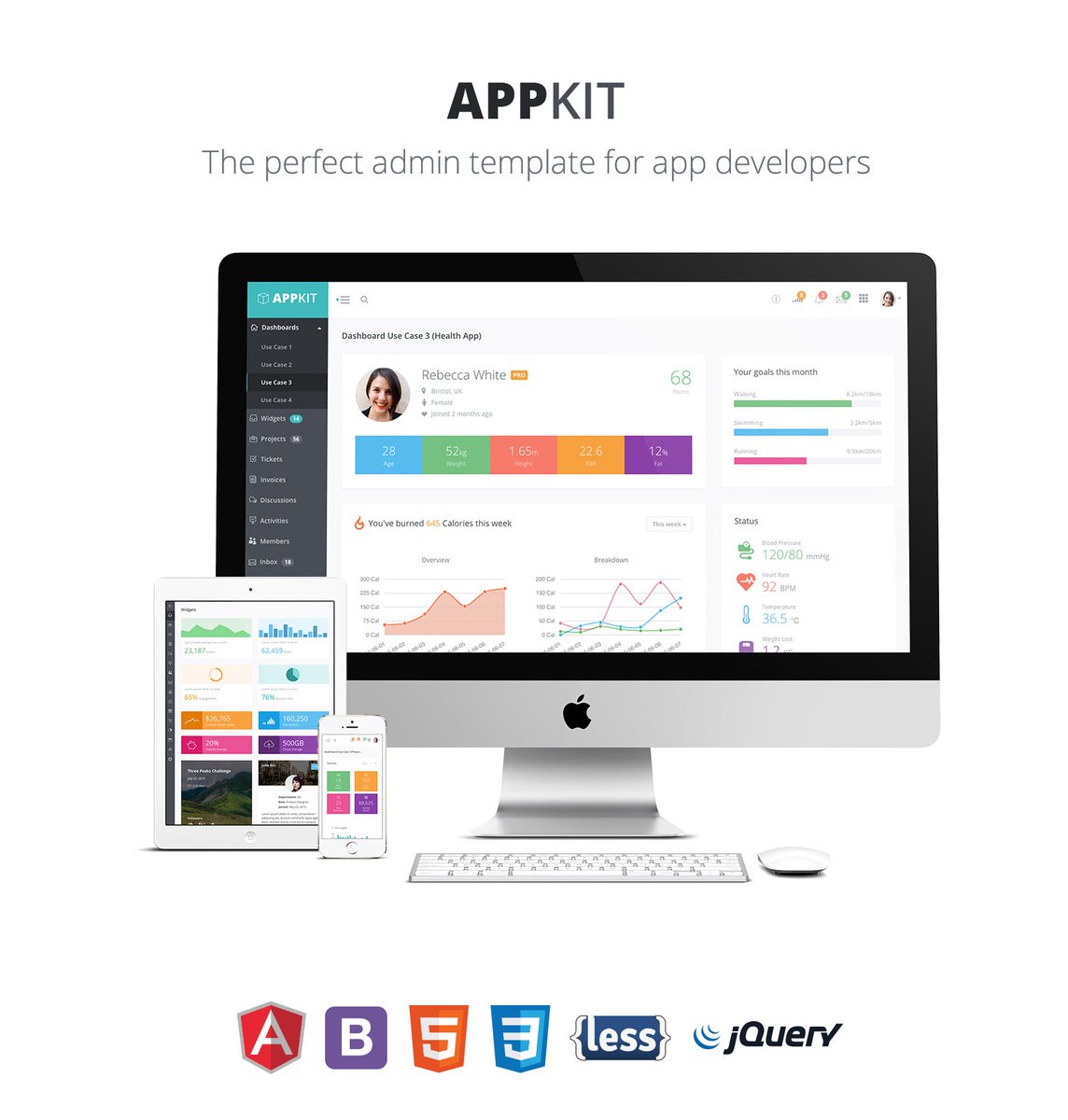 If the item contains licensed components, those components must only be used within the item and you must not extract and use them on a stand-alone basis.
You may use the item in work which you are creating for your own purposes or for your client.
A Multiple Applications license permits you to create single or multiple products for use by you or your client.
Read the full article, click here.
---
@3rdwave_themes: "Want to build outstanding #webapp?
AppKit can supercharge your development –
#AngularJS #UX"
---
UX centered templates for developers
---
UX for Dev