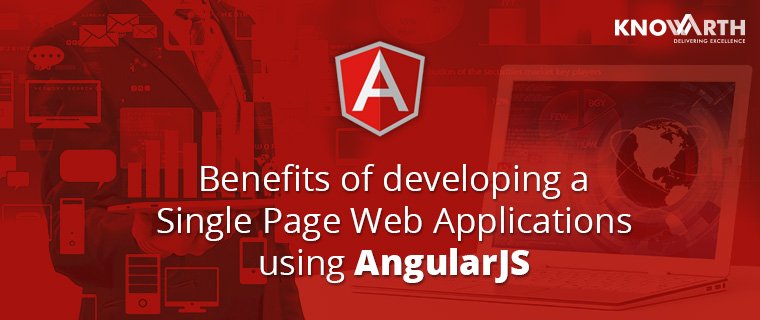 Benefits of developing a Single Page Web Applications using AngularJS
The division of UI element and its representation makes viewing a more powerful experience than other frameworks.
Why develop Single Page web Applications using Angular JS
Are top reasons why Angular JS is a sensible choice to develop a Single Page web Application (SPA).
Navigating through a web application can be a nagging experience, especially when you have a limited data plan.
Angular used in SPA projects create a smooth communication with the server at a low-level as well as rich built-in mechanisms using RESTful services.
Read the full article, click here.
---
@KNOWARTH: "Why @angularjs is a sensible choice to develop a Single Page #WebApplication?
#opensource"
---
We are an IT technologies and consulting firm specialized in product development, IT services and software practices to improve efficiency and cost effectiveness of an Organization.
---
Benefits of developing a Single Page Web Applications using AngularJS