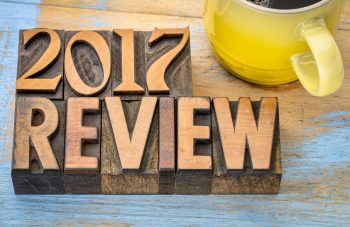 Year in review: Angular in 2017
Perhaps everyone was still recovering from their New Year's celebrations and making good on their resolutions, considering how little news came out of Angular this month.
Big news this month with the long-awaited release of Angular 4.
This major release contains an abundance of new features and bugfixes; its aim is to continue the Angular team's focus on making it smaller, faster, and easier to use.
This was the first release to stick to Angular's new six month update schedule.
Angular 5.1 is not the only good news though — Stephen Fluin, developer advocate at Google announced in a blog post that the team also released v1.6 of the Angular CLI, and the first stable release of Angular Material.
We're reviewing the highs and lows of 2017. Today, we're looking at Angular: what happened this year and what's next for our favorite framework.

@ngnewsletter: Year in review: Angular in 2017 – JAXenter
As 2017 draws to a close, it's good to stop and take a look at how things have gone over the past twelve months. Today, we're looking at Angular: what happened this year and what's next for our favorite framework.

This past year was certainly a year of contrasts. From exciting new launches to terrifying security threats, 2017 had it all. As the year draws to a close, we're taking the time to stop and reflect on some of our favorite technologies from this year. First up, Angular.

Angular has had a very big year, with not one but two major releases. It's hasn't all been grand but things have been fairly positive for this framework. We're definitely excited to see what 2018 has in store.

Perhaps everyone was still recovering from their New Year's celebrations and making good on their resolutions, considering how little news came out of Angular this month. While it did make a couple of 2017 tech trend lists, all was quiet on the Angular front in January.

Things picked up in February, as the latest release for JHipster 4 finally supported AngularJS and Angular 2. Additionally, although Angular CLI was still in beta, that didn't stop Yakov Fain from creating a useful tutorial on how to create, bundle, and deploy a simple project with it.

Big news this month with…